This EiT village (TDT4850) will run as an Intensive and International Village from 9-27 January 2017.
The aim is to collaboratively identify and propose specific innovative solutions for achieving the desired Global Sustainability Goals, as defined by United Nations, thought ICT-enabled social innovation.
To achieve its goals, this village will use SOCRATIC, a SOcial CReATive IntelligenCe Platform that fosters social innovation.
"Autism is a condition that defies simple generalisations. Except one: the potential of far too many autistic people is being squandered. Although around half of those with autism are of average intelligence or above, they do far worse than they should at school and at work. … Fortunately, this need not be the case. Evidence, particularly from advanced economies, suggests there are plenty of things, from earlier screening to greater assistance with finding jobs, that could transform the lives of many autistic people."
Source: The Economist, 2016
Helping people with autism is the focus of this village. Together, we will start by understanding the everyday life of people with autism, and identify potential challenges that can be solved through ICT.
Did you know that…
Autism now affects 1 in 68 children and 1 in 42 boys
Autism prevalence figures are growing
Boys are nearly five times more likely than girls to have autism
There is no medical detection or cure for autism
Source: Autismspeaks.org
Some individuals with autism possess unusual skills and exceptional abilities? Many individuals with autism have strengths that may make them unique or interesting.  Strengths such as:
Strong visual skills
Computer and technology skills
Artistic ability
Mathematical ability
Problem solving ability (when you cannot ask for something you want, you get pretty creative)
Ability to understand and retain concrete concepts, rules, sequences and patterns
Source: Autismspeaks.org 
Finding clever ICT solutions can change the world! Take a look at "Leka: An Exceptional Toy for Exceptional Children", the high-tech toy designed to help autistic children socialize.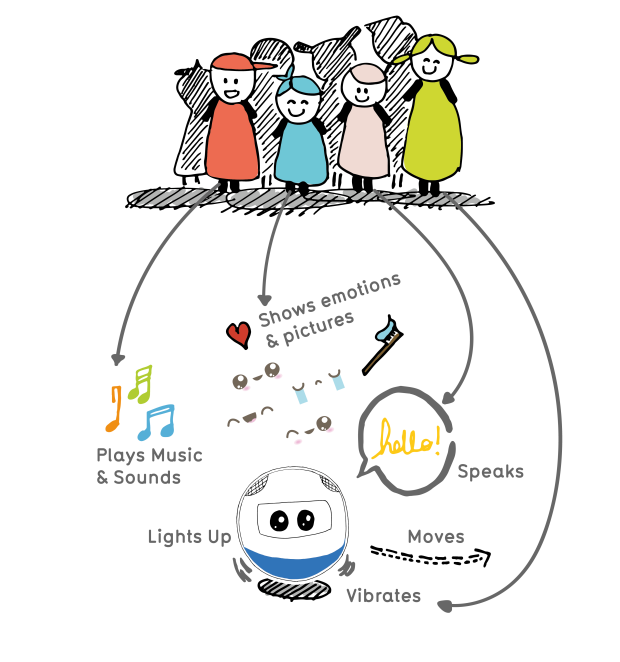 We will work together on creating social good through solutions based on ICT. Throughout the project you will gain an understanding of the term social innovation, and how you can help change the lives of many. The village will develop ICT solutions, like creating a internet awareness campaign, or an app, with the aim to increase life quality for people with different challenges around the world.
See more innovations for social good, or take a look on how mobile apps can make it easy and fun to do massive good around the world.